Preserving the work of Wisconsin's famous architect
Every year, Wisconsinites and tourists alike embark on the 200-mile Frank Lloyd Wright Trail to discover the works of the famous architect. Daniels is proud to have been a part of preserving some of his iconic works – The Frank Lloyd Wright Visitor Center, the A.D. German Warehouse, and the Wyoming Valley School. 
Who was Frank Lloyd Wright?
Frank Lloyd Wright was an American architect who is considered one of the most significant figures in the history of architecture. Wright was born in Richland Center, Wisconsin, and spent his early years in the state.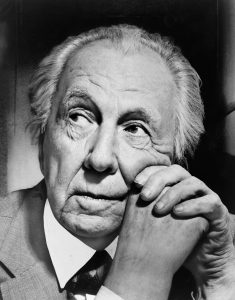 Restoration on famous Wisconsin works
taliesin and frank lloyd wright visitor center
Wright's work in Wisconsin is particularly notable, as it includes some of his most iconic buildings. In 1905, Wright began work on what would become his most famous building, the Taliesin estate in Spring Green. Taliesin was designed as Wright's personal residence, and it also served as a studio and school for apprentices. The building featured a complex series of interconnected spaces that were designed to blend seamlessly with the surrounding landscape. Today, the nearby visitor center welcomes guests for tours and information.
Daniels performed slope stabilization and several other exterior renovations to preserve the functionality of the visitor center for guests.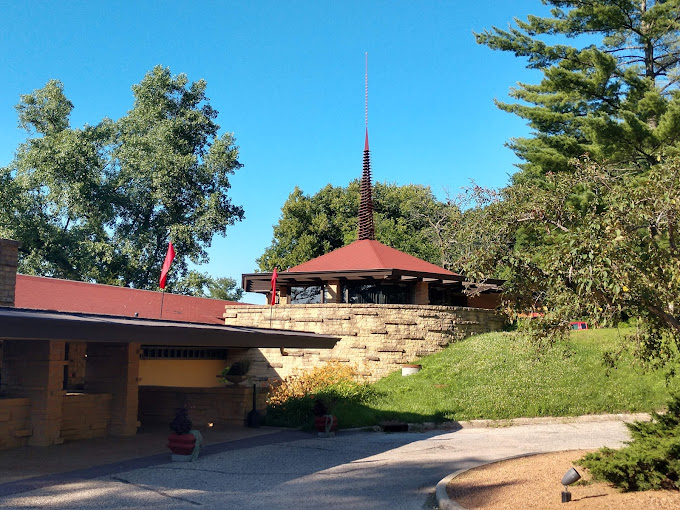 a.d. german warehouse
The A.D. German Warehouse, located in Richland Center, Wisconsin, was one of Frank Lloyd Wright's earliest commissions and his only remaining commercial structure still standing. The building was designed in 1915 for A.D. German's wholesale grocery business. The four-story structure features a concrete frieze at the top, resulting in a distinctive look. Today, the A.D. German Warehouse is recognized as an important example of Wright's early work and is listed on the National Register of Historic Places.
Restoration of the 1917 warehousing included exterior stabilization, roofing, and demolition. New roof and site utilities were added. In addition, concrete and masonry restoration was performed, as well as window replacement.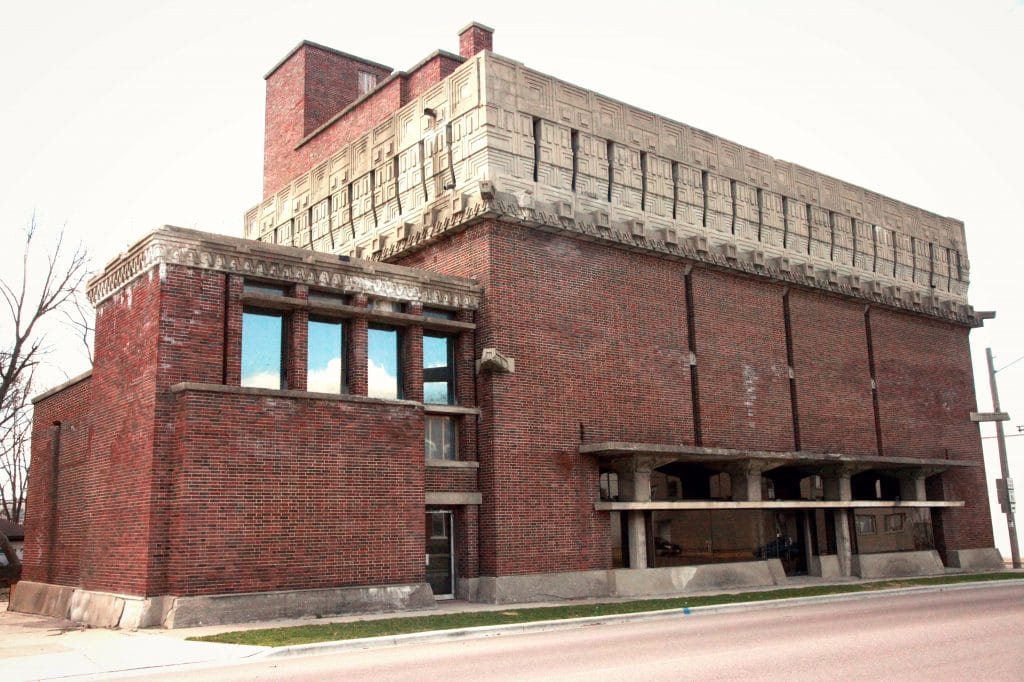 Wyoming Valley School
The Wyoming Valley School, located in southwestern Wisconsin, was designed by Frank Lloyd Wright in 1956. The school was built in honor of Wright's mother, a teacher, and today acts as a non-profit arts and culture center. Wright's design for the school featured his signature use of natural materials and integration with the surrounding landscape. The building features two classrooms and communal spaces. Today, the Wyoming Valley School hosts a variety of events and is open to the public for tours.
Restoration of the school included both interior and exterior work. Exterior work included chimney replacement, window replacement, and roof replacement.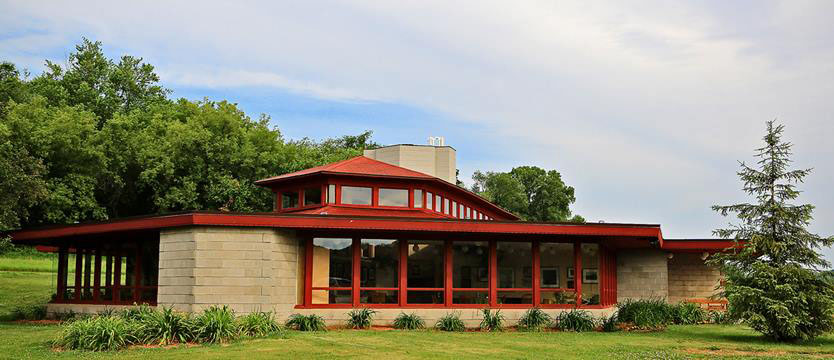 Wright remained a passionate advocate for his vision of organic architecture until his death in 1959. Today, his buildings continue to inspire architects and designers around the world.
Dane County's most trusted historical restoration professionals
Want to learn more?
References: 
Frank Lloyd Wright Foundation. (2017). Frank Lloyd Wright Foundation. https://franklloydwright.org/
Frank Lloyd Wright Trail. (n.d.). Franklloydwrighttrail.org. Retrieved May 10, 2023, from https://franklloydwrighttrail.org/
Wright in Wisconsin. (n.d.). Wrightinwisconsin.org. https://wrightinwisconsin.org/