Updated living quarters for first responders
overview of project
Daniels Construction recently completed work on the Deforest Fire and EMS building, including the demolition and remodel of existing living quarters and common room, as well as a new addition with 10 sleeping rooms and 4 new bathrooms/showers. 
The remodeled space has a full kitchen, new seating area, and custom entertainment center. The new addition also includes a courtyard/patio space.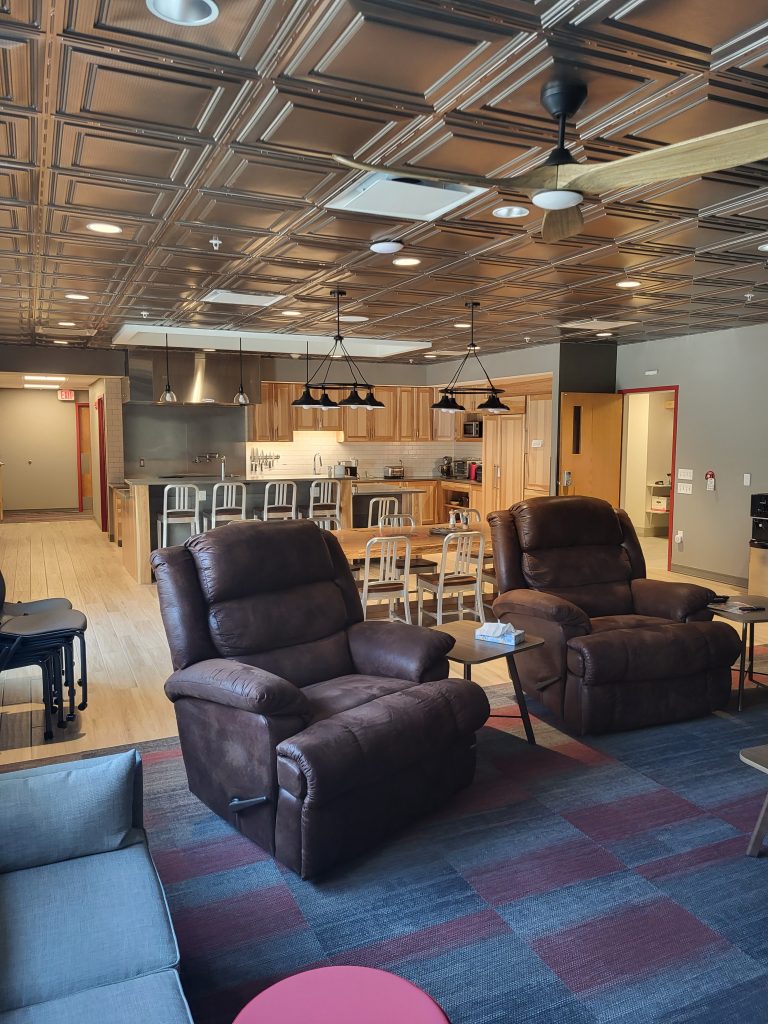 Work performed
Daniels Construction self-performed the demolition, concrete work, site work, utilities, casework/cabinetry in the new kitchen, and rough carpentry.
Andy Nevar was the superintendent for this project and Jake Cates was the Project Manager.
Subcontractor work included: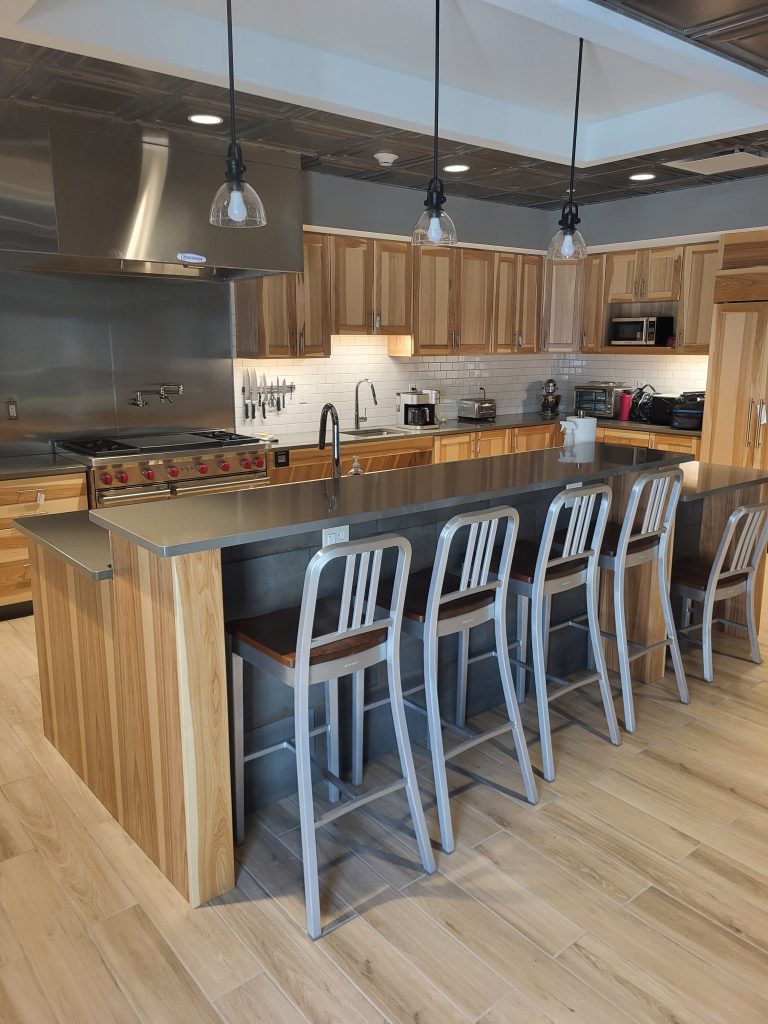 Deforest fire fighters performed some of the existing interior wall demolition as part of their wall breach training
Revised lighting package to save costs on fixtures and reduce material cost
Changed project schedule to fall start time to avoid overtime and conflicts with material delays
overcoming lead time issues 
This project was originally supposed to start in the spring of 2022, but due to the ongoing lead time issues with material and equipment the project was pushed to a September 2022 start date and was wrapped up in May of 2023. This tight project schedule meant that it was important to stay ahead or on schedule. The job was run very efficiently and Andy had excellent communication and coordination with the subcontractors.
Representatives from the village of Deforest that were involved with the project have expressed continuous praise for the quality and attention to detail from start to finish. They are very happy with the end result and the Fire/EMS guys all love their new living space.
Explore other renovation projects